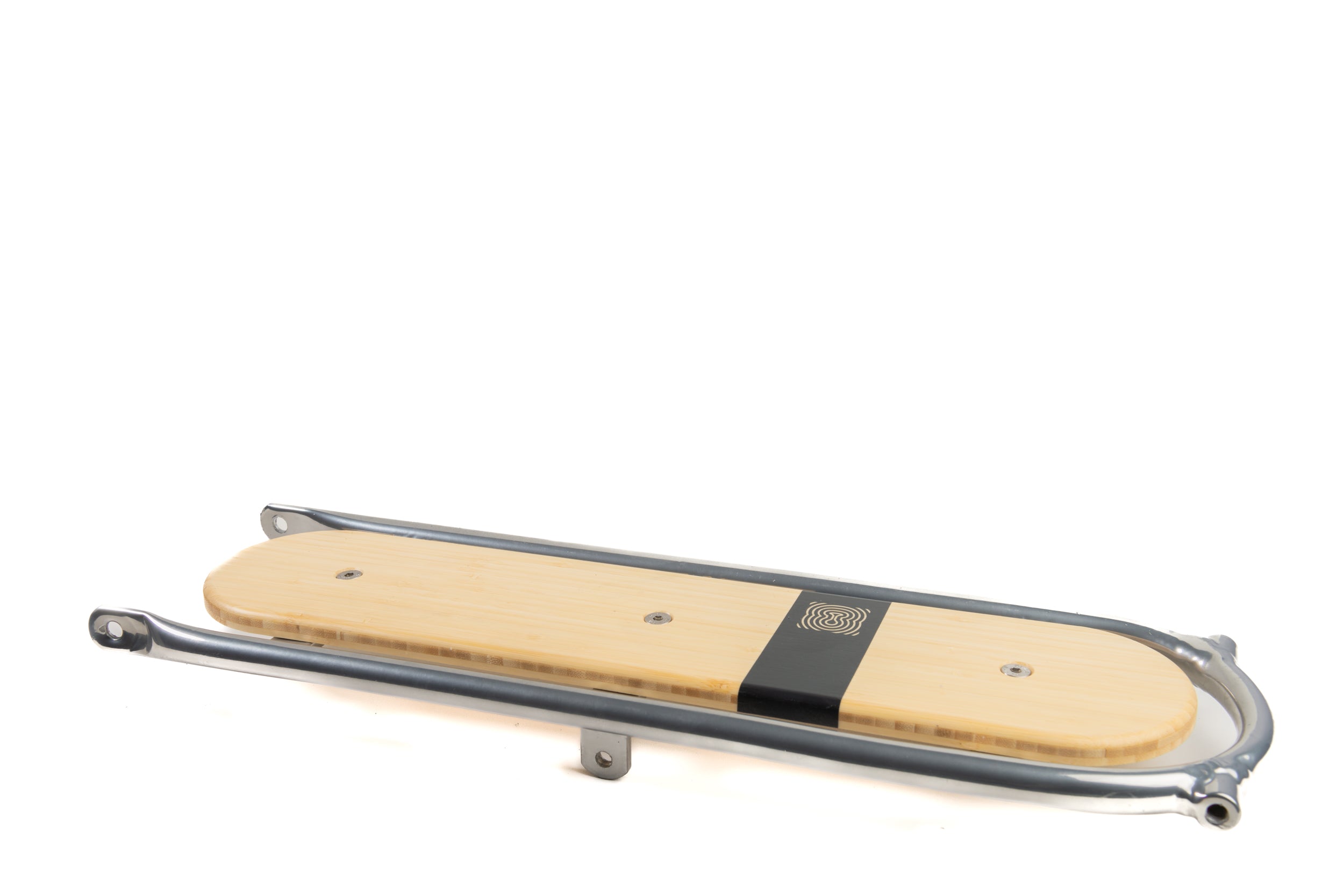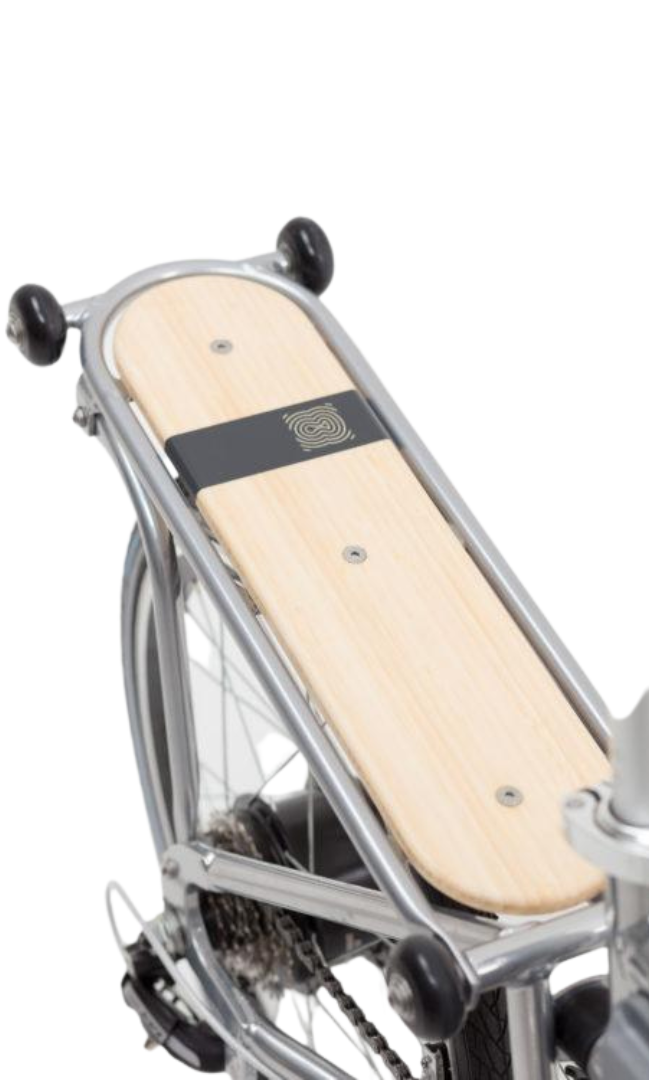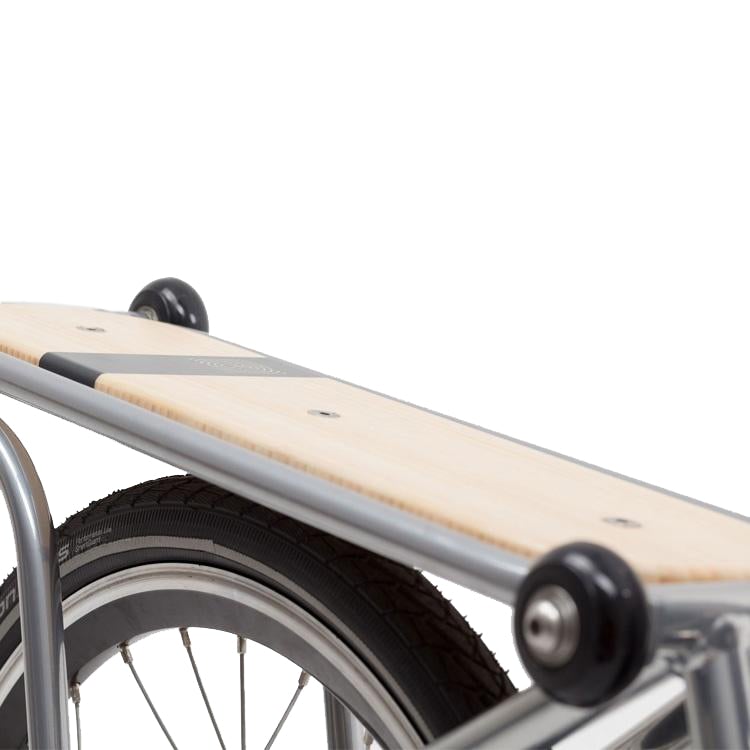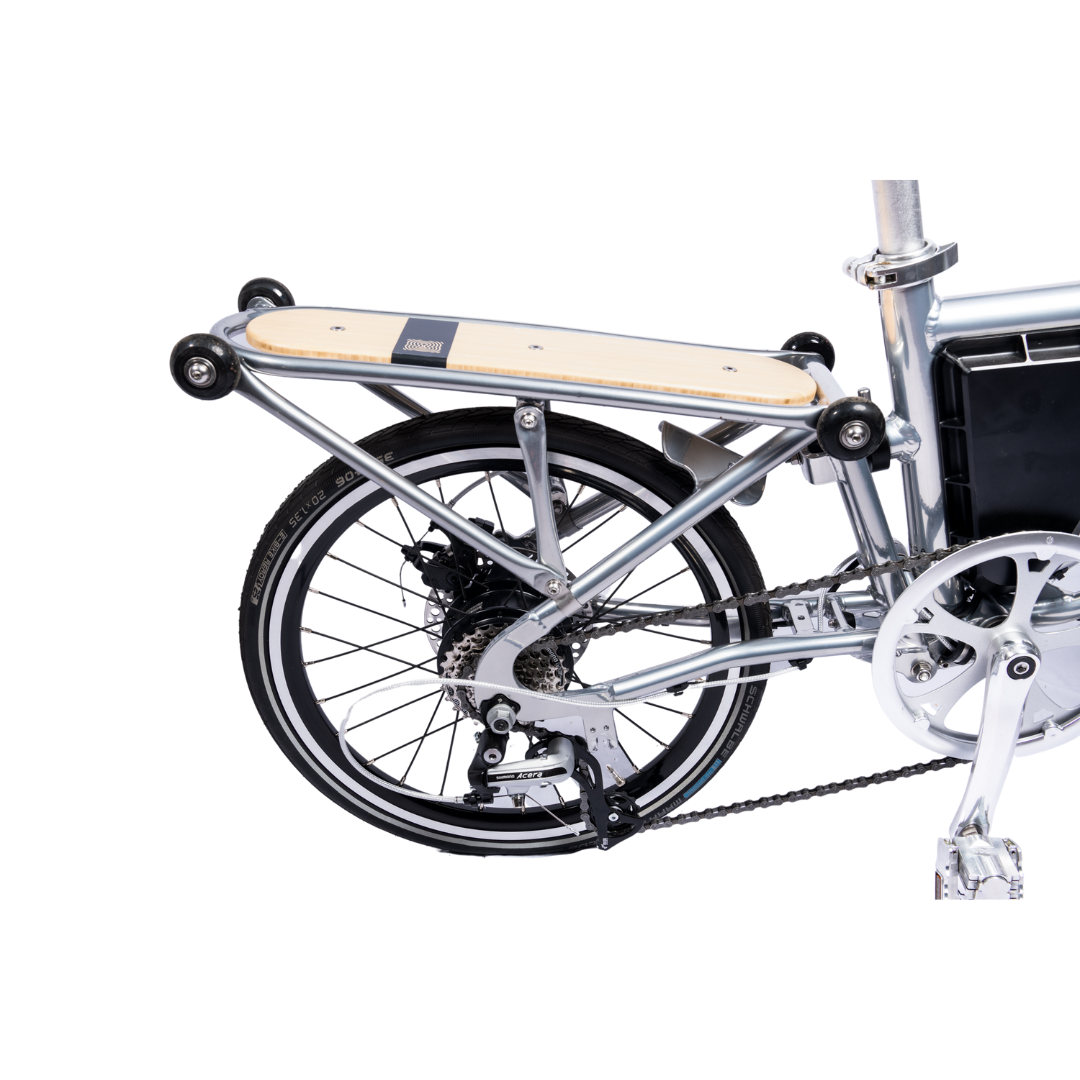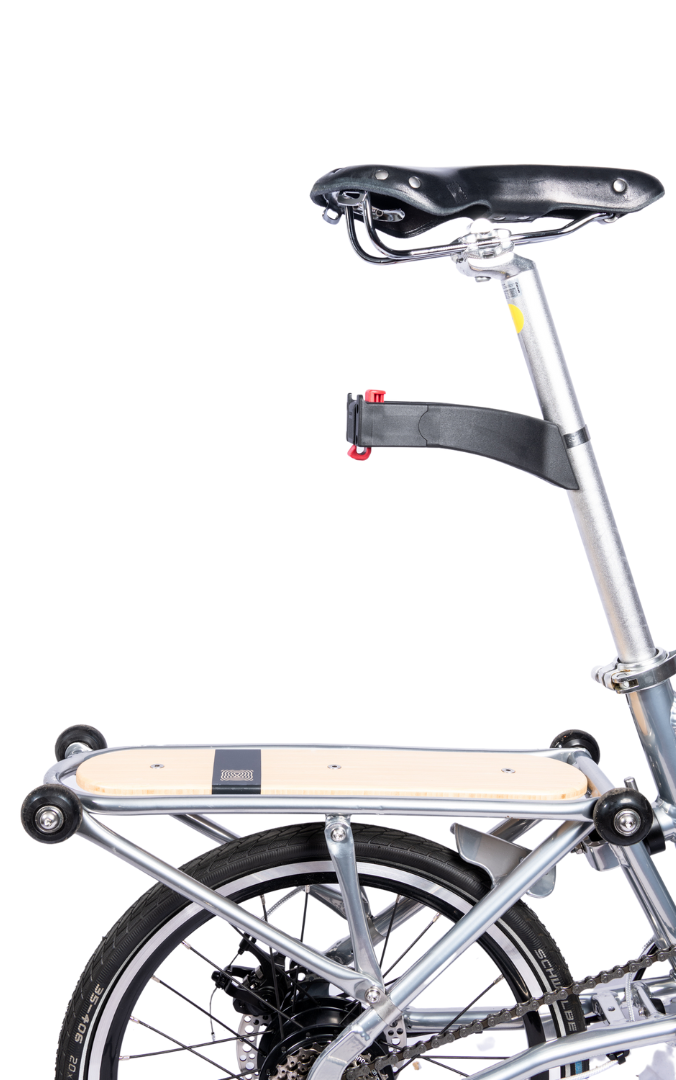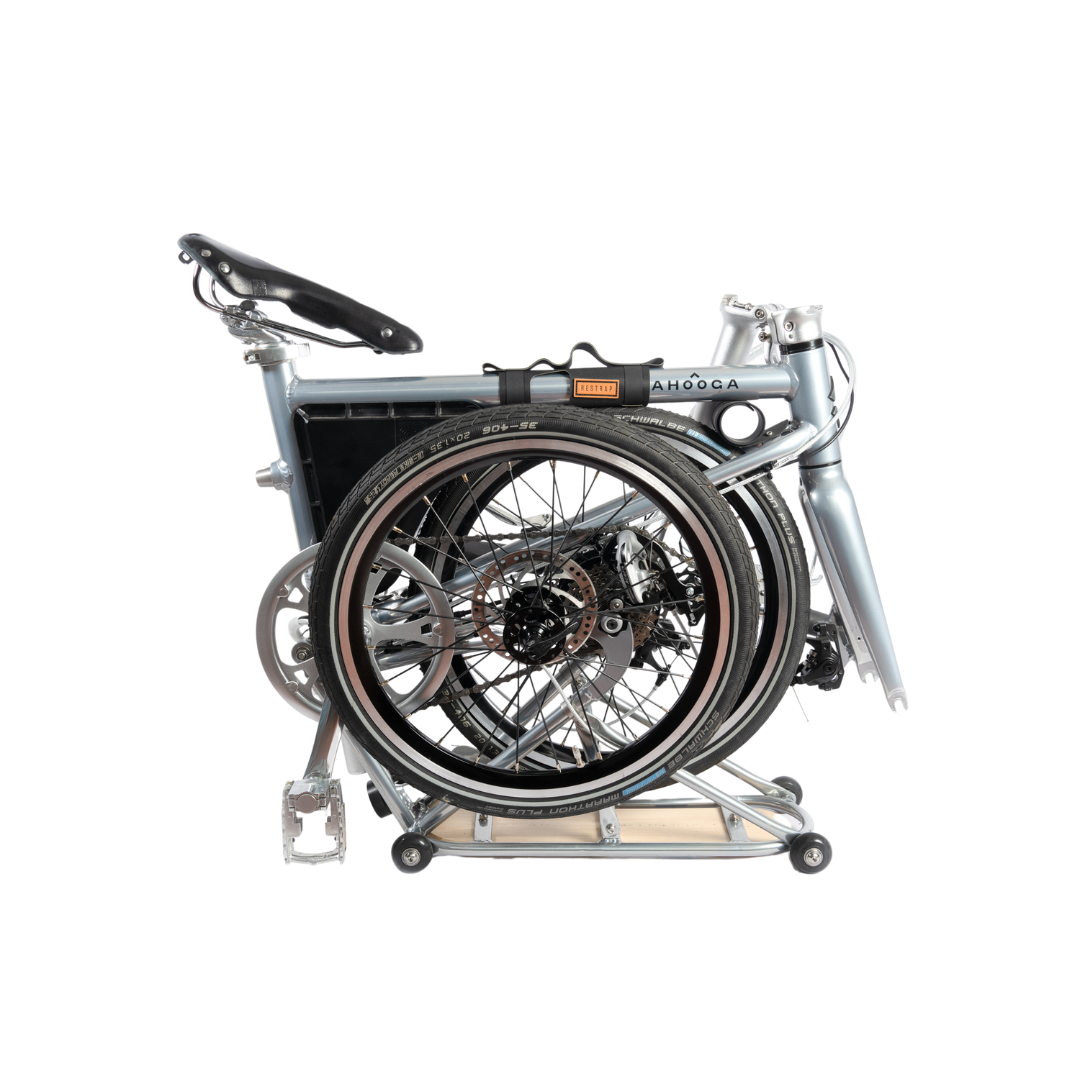 5 year
warranty

Award
winning design

30 day
return policy

Born
in Belgium
Bags & racks, folding
{{ currentComparePrice }}
Ahooga Folding Rear Carrier
{{ currentPrice }}
Sold out
{{ errorMessage }}
Product details

Retro-Fittable Convenience for Ahooga Folding Bikes.

Elevate Your Ahooga Folding Bike with a Versatile Retro-Fit Unlock new horizons of convenience and innovation with our retro-fittable carrier, designed to seamlessly integrate with any Ahooga Folding Bike. This enhancement reflects our steadfast commitment to sustainability through our `anti-obsolescence program,` ensuring a lasting impact.

With an impressive 20kg load capacity and compatibility for 2x 25L side bags on its treated bamboo plate, this carrier redefines versatility to suit your unique needs. Its functionality seamlessly merges with aesthetics, making it a true embodiment of style and substance.

Once your bike is gracefully folded, this carrier serves as a steadfast anchor of stability, relying on 4 strategic points of contact with the floor. Its `OMG Silver` hue offers a captivating touch, harmonizing elegantly with our extensive palette of 215 colors.

Remarkably lightweight at 980g, this accessory upholds your bike's agility while delivering unparalleled convenience. Elevate your riding experience with this transformative addition, embodying both purposeful design and our unwavering commitment to innovation.
Shipping & return

Shipping costs for bikes within the BENELUX: €30, outside BENELUX €80Shipping costs for accessories (bought without bike): €15

If for any reason you are not completely satisfied with your online purchase, you may return any item in its original condition within 30 days of receipt and we will gladly provide a refund or an exchange.